Women Dresses : Alana Relaxed Maxi Dress
With a loose fit and just a perfect amount of stretch, a casual maxi dress can't get much more comfy-chic than this. The side slits keep your movement unrestricted, and this dress truly fits like your favorite tee.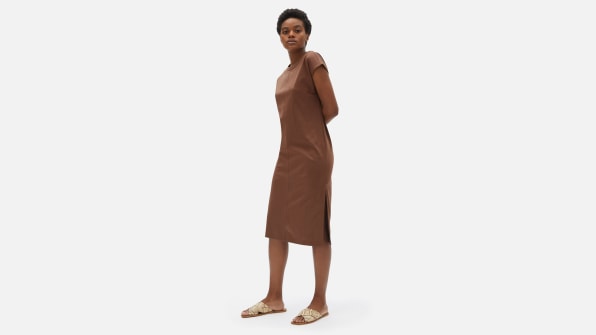 Everlane Side Slit Tee Dress
The Side Slit Tee Dress from our ever-favorite Everlane is perfectly simple, but amps up this tee dress with smooth luxe cotton—which has a silky, luxurious finish that looks more put-together than your average cotton. We also love the structure that the front seam gives this dress.
Z Supply Side Knot Dress
This dress from Z Supply adds a little flair to its simple design with a timeless knotted hem. That, plus its lived-in, supple feel, makes it a perfect summertime staple. And if the minidress length isn't your thing, Z Supply smartly offers this style in a longer, midi length.